Biography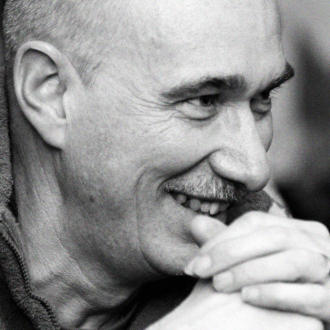 I didn't start out to be an instrument maker. I stumbled into it. I had decided to upgrade my student guitar for a quality instrument but I had difficulty in finding a good left handed guitar. My wife suggested I had one made for me and I discovered Alan Marshall at Northworthy Guitars. I left a disposable camera with him and, as the guitar was built, he took photos of the process. At the end of it I was presented with a new guitar and a photo album of the build. The photos stimulated my interest in how guitars were made. A friend then mentioned a kit guitar advertised by Martin Guitars. That same weekend we were hosting Chris While and Julie Matthews for a local gig and I brought the subject up. Julie was very enthusiastic and encouraged me to go ahead with it. So Julie, it is all your fault!

I spoke to Alan Marshall and asked him if I was kidding myself that I could make a guitar. He thought I could and even supplied the wood. He pointed me towards a book and kindly offered his workshop if I needed specialist tools. Alan helped me through the build with many patient telephone teaching sessions. He freely gave his help, was always available and never complained. I will be forever grateful to him for his generosity and kindness. The completed guitar exceeded my expectations and Alan himself was surprised at my first efforts. Chris and Julie were also very complimentary and Julie asked me to make her one too. And that is how it all started. That was over 20 years ago and I have been building and learning ever since.

My customers have included Chris While and Julie Matthews, Seth Lakeman, Graham Breeze and Chris Leslie.